Welcome to our world!!! We are Tubes Floral, a home based freelance florist based in Essex.
Our lead florist, Christina, developed a passion for floristry in 2015. It all started when she was planning her own wedding. She wanted to add a personal touch to her big day, so why not make the florals for the wedding party.
The gold and white themed wedding was met with the bridesmaids holding ivory white bouquets to compliment their elegant gold sequinned dresses.
Certainly, these coordinated very well with the groomsmen boutonnieres were a ivory white single rose with the stem wrapped in shimmering metallic gold Russian braid cord (soutache).
Furthermore, Christina's bouquet, she used 56 gold glittered foam roses, all being held beautifully together on a vintage jewelled bouquet holder. Lastly, the groom had a charming Giovanni golden tone rose brooch.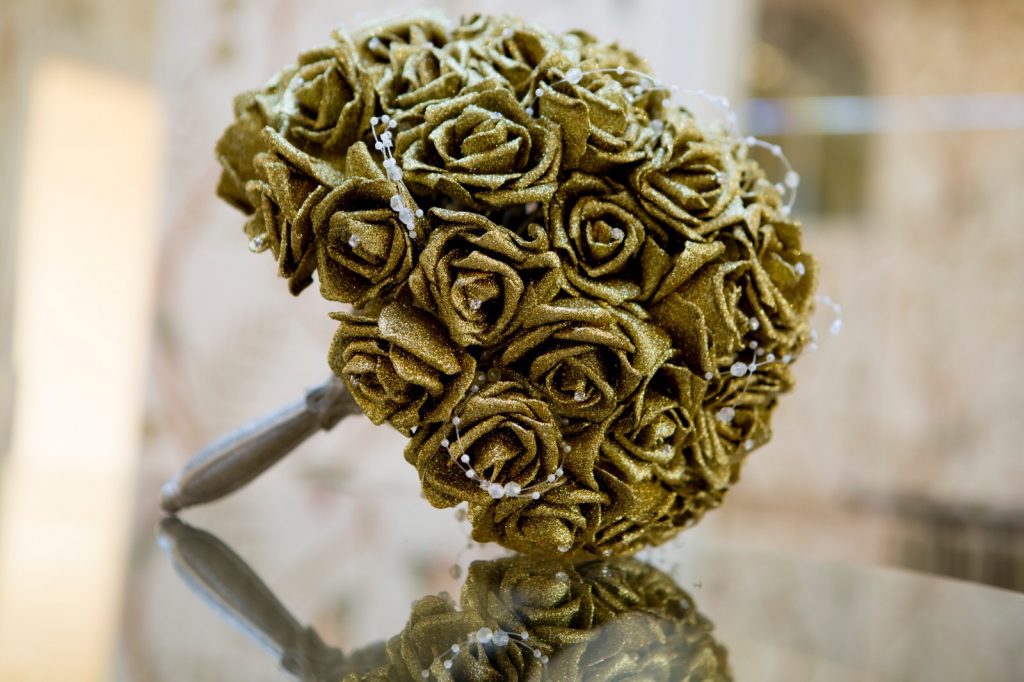 From there she fell in love with all things floral and decided to take on her passion by schooling in Capel Manor College – completing Level 1 & 2 in Floristry. In addition to attending and completing other professional workshops.
After our official launch in 2016, we have grown in our vision and we cannot thank our customers from past to present. We have created a variety of floral designs and loved every single moment.
Watch us bloom! 🙂